Biomedicine 2019: development directions of modern science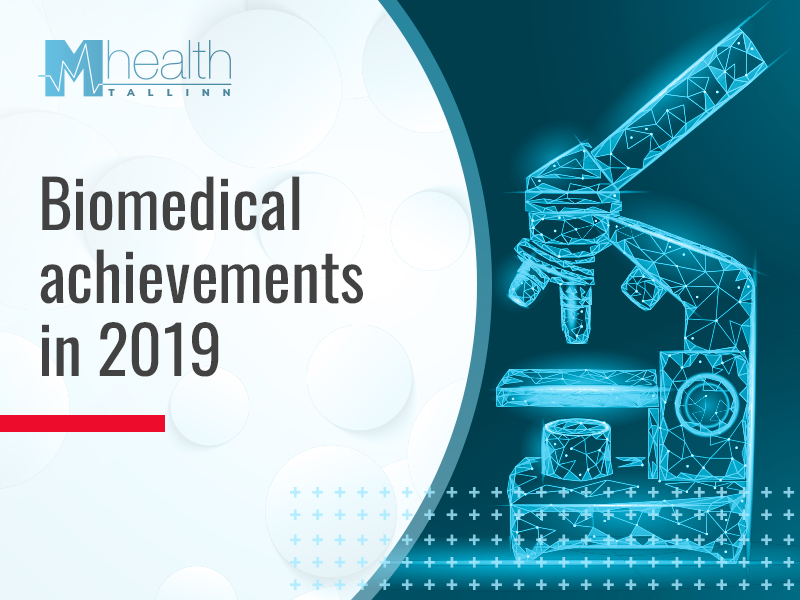 Biocompatible implant materials and human artificial chromosomes are feasible in 2019, which used to be described in theory only a couple of years ago. The technological advance makes biomedicine more and more demanded. Let us delve into the elements of this sphere and current its developments.
What is biomedicine?
Biomedicine is a common term denoting the medical spheres related to laboratory diagnosis. They involve genetic engineers, microbiologists, embryologists, and other specialists who study the human organism from a theoretical point of view.
This healthcare field is not usually related to clinical practice. Biomedical research may develop new drugs in laboratory conditions, build induced stem cells for cell therapy, or bring more profound, molecular understanding of the disease's underlying mechanisms.
Konstantin Yarygin, corresponding member of the Russian Academy of Sciences (RAS) and Head of the Cell Biology Lab at Orekhovich Institute of Biomedical Chemistry, thinks that tissue engineering will soon become one of the key directions.
"Tissue engineering exposes great opportunities: thus, working heart, kidney, liver, etc have already been created. Lab animals now live with such organs. What is more, the institution of national and international stocks of homozygotic strains of induced pluripotent cells would allow to build human organs helpful to almost all patients who need transplantation. By using a graft provided by such stocks, it would be possible to produce organs industrially, which needs substantial expenses. These technologies would be introduced after 2025," reckons Konstantin.
Which biomedical developments are being trialed right now? Let us examine three examples.
Biomedicine in 2019: new developments
Insulin capsule for diabetics
In the beginning of 2019, the Massachusetts Institute of Technology presented a resonance medical development. The researchers created insulin capsules for diabetics.
People suffering from diabetes have to make insulin injections every day, sometimes even several times. MIT scientists try to help them by creating technological insulin capsules.
The capsule consists of a small module with an indigestible coating, a needle with 100% insulin content, and a sugar disc. When intaken, the sugar disk dissolves and releases a spring with an insulin needle. The scientists claim that the injection is acheless since the stomach has no nerve endings responsible for pain impulses.
The coating consists of biodegradable polymer and stainless steel. It leaves the organism in a natural way. The development has been successfully trialed on pigs.
Lens that make a direct eye injection
A Singapore-based research team has offered an unusual way to treat glaucoma and macular degeneration by means of an eye apple patch covered with drug-containing microneedles.
A patient has to put the patch onto an eye, just like contact lenses. The white of the eye's fluid will dissolve the material between the patch base and its needles. The outer layer of each needle will dissolve immediately infusing a drug into an eye apple. The other part will be dissolved later.
The procedure seems to be scaring, but the researches claim that this treatment method is much safer than eye drops or pills. Conventional drugs cannot transfer an agent to the needed area without losses: it requires a bigger doze, which could pose danger to a patient.
According to the team, the needles are so small that cause no pain. After all, lab mice did not feel any discomfort.
Soluble implant speeding nerve regeneration
The scientists from Northwestern University and Washington University School of Medicine have also presented their new product - a biodegradable implant. It speeds nerve regeneration by electrical stimulation and then dissolves inside of the organism.
The device, about the size of a dime, operates for about two weeks before absorbing into the body. No surgery is needed to get it out. As reported by the scientists, this gives additional advantages and would allow to broaden its application spheres.
In 2018, the implant was trialed on rats. The experiments showed that the device works well and dissolves with no side effects.
"I and my team have been interested in temporary electronic implants for up to 10 years. We currently have access to the needed materials and productions methods, that is why they can be used for further investigations," comments co-author John Rogers.
---
For more details on new healthcare developments, join us at M-Health Congress Tallinn scheduled for May 14.
Subscribe to get breaking news