Improvement in Healthcare Systems: to Be Discussed by Visiting Lecturer at TalTech University – Aleksandr Kormiltsyn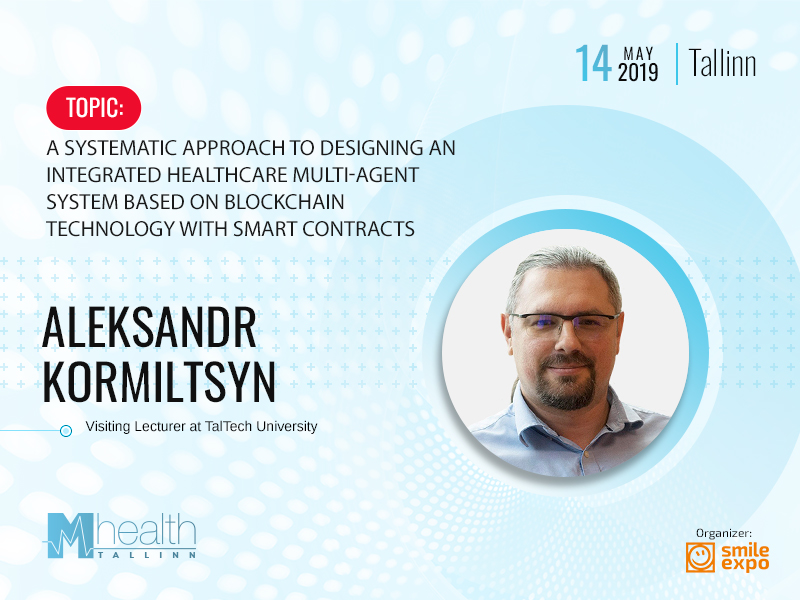 Today, healthcare sphere has several problems. Among the serious ones there is the complicated access to medical services and undeveloped healthcare systems.
eHealth systems will be discussed on May 14 at the M-Health Congress Tallinn. Visiting Lecturer at TalTech University Aleksandr Kormiltsyn will deliver the presentation "A systematic approach to designing an integrated healthcare multi-agent system based on blockchain technology with smart contracts."
Key points:
ongoing research in the eHealth domain;

existing problems in the healthcare systems – low health services availability, the aging population, high costs;

change of healthcare from provider-centric to person-centric;

how IoT, blockchain and smart contracts with AI enable the creation of Personal Health Records (PHR);

how integration of PHR and Electronic Health Records (EHR) will help with optimization of healthcare resources;

how blockchains and smart contracts improve the secure interoperability of eHealth systems.
Aleksandr Kormiltsyn is the Senior Software Engineer in AFS IT Services Estonia OÜ. Also, he has around 10 years of experience in the eHealth domain.
The speaker is doing researches on personalized integrated healthcare based on blockchain technology. He also looks into business-process collaboration, eHealth quality, service-oriented computing and software engineering.
Currently, the expert is the Visiting Lecturer at Tallinn University of Technologies, which he had previously graduated from with the thesis research paper on decentralized person-centric eHealth which employs smart contracts. Today, he is teaching VBA programming.
---
Learn more about healthcare systems from the expert at the conference!
Subscribe to get breaking news