Estonia to Host M-Health Conference Tallinn: Event About Digital Healthcare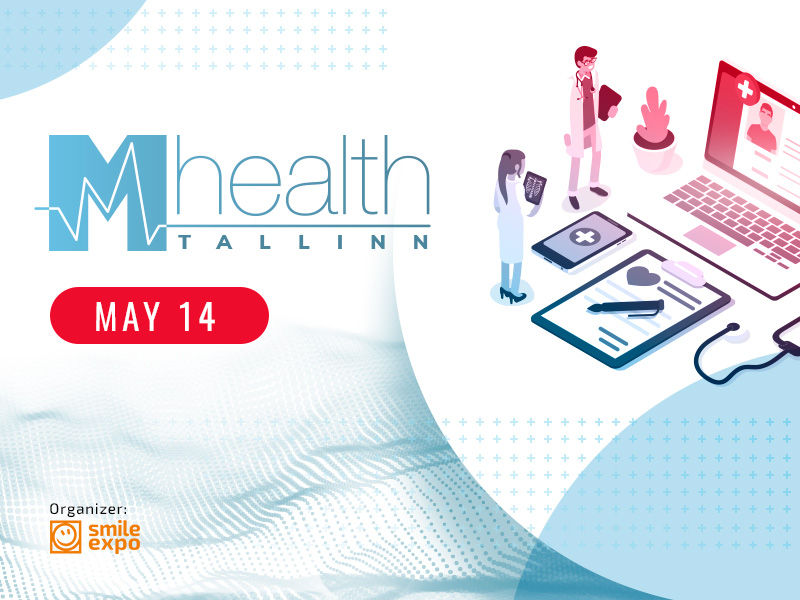 On May 14, Smile-Expo international company will organize the first M-Health Conference Tallinn – an event about digital medicine which will become annual in Estonia. Event will feature the conference + demo zone and will gather industry experts from Estonia and other countries.
Why will the event take place in Estonia?
The digitalization of the healthcare sphere is active in Estonia, and various medical online services are integrated on the national level.
For instance, in 2005, The Estonian eHealth Foundation began promoting and developing national digital solutions within the healthcare system.
Also, in Estonia, patients have their own online medical record which is used by doctors to safely monitor the information.
Moreover, Estonian market presents companies which develop large-scale medical IT solutions and startups working on various applications for health.
What is waiting for guests at M-Health Conference Tallinn?
At the event, experienced specialists will talk about the mobile healthcare and telemedicine and will also tell the audience about eHealth and digital health world.
Experts will discuss:
integration and trends of eHealth;

demographics: tendencies and predictions;

the future of healthcare;

investments in digital health;

health screening: advantages and pitfalls;

blockchain in healthcare.
In the demo zone, guests of the event will be able to see new medical devices, as well as software and apps for health.
Also, within the framework of M-Health Conference Tallinn, visitors will have a chance to participate in networking with the largest medical companies and IT startups in the healthcare industry.
Organizer
Event will be organized by Smile-Expo international company, which has been keeping an eye on developing technologies and conducting business events in different countries for 13 years.
Subscribe to get breaking news