Infographics. Gene editing, robotic surgeons, and smart inhalers: top 10 medical technologies of 2019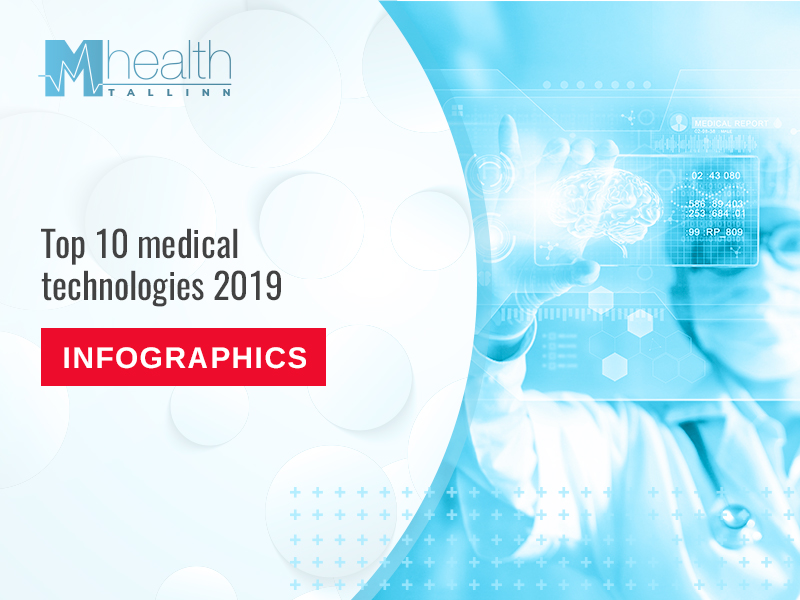 Virtual reality helps to treat psychological disabilities, while artificial intelligence diagnoses diseases and prescribes therapy. The infographics describes health technologies that will become a trend in 2019. 
---
Discover more about digital medicine and health control apps at M-Health Conference Tallinn.
Subscribe to get breaking news