Ståle Sjaavaag from Norway to explain how telemedicine affects the municipality's work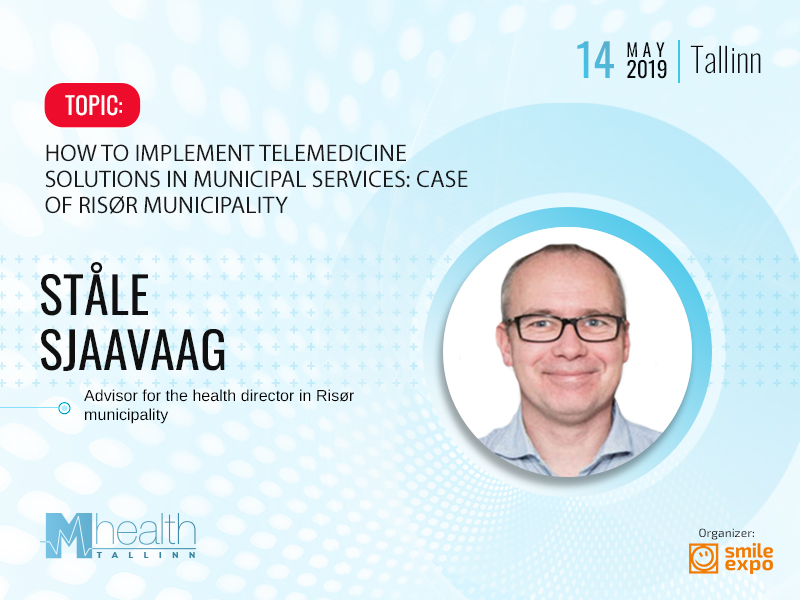 Ståle Sjaavaag, eHealth and remote healthcare expert from Norway, will tell about the integration of telemedicine into municipal services at M-Health Congress Tallinn on May 14.
Master of Health Information (University of Agder (UiA), eHealth expert with five-year experience. He took part in the project aimed at the digital interaction between homecare nurses and hospitals, acted as a Head of the project on digital night observation in healthcare.
Since 2017, Ståle Sjaavaag has been introducing telemedicine and eHealth solutions for the citizens of Risør and acting as an Advisor for the health director in the municipality.
Presentation topic: 'How to implement telemedicine solutions in municipal services: case of Risør municipality'.
Key points:
who is the recipient of eHealth solutions;

telemedicine in the work of homecare nurses;

medical staff and citizens as a collaborative team;

today's and future solutions in the field of telemedicine;

transformation of healthcare (based on citizens' survey).
---
Subscribe to get breaking news