Legal aspects of telemedicine in Europe. Report of Knut Mager from Novartis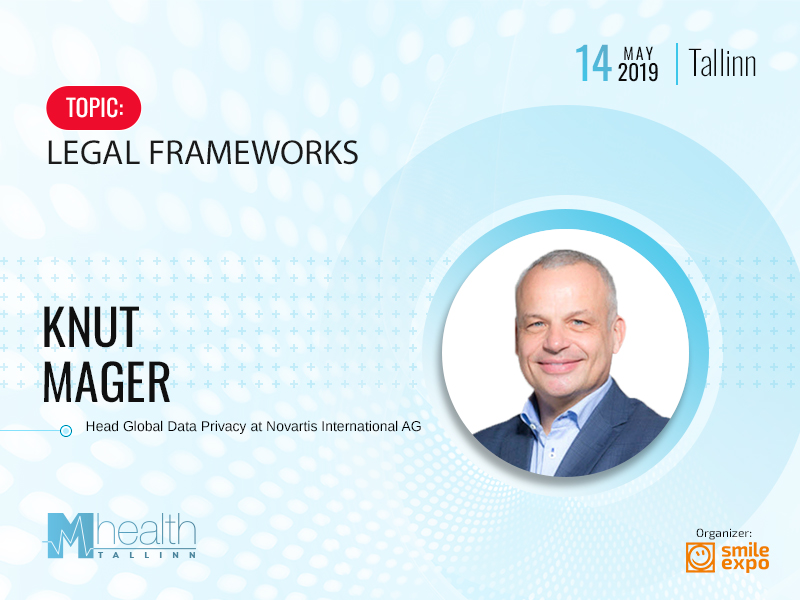 What are the main legal aspects of telemedicine regulation in Europe? How does it affect physicians and patients? Speaker of M-Health Conference Tallinn, Head of Global Data Privacy at Novartis International AG Knut Mager will discuss the issue.
Being an expert lawyer, Knut will speak about medical services that can be delivered remotely and medication that can be prescribed remotely. He will elaborate on the extent of the physician's liability, legal subtleties of the electronic signature, and disputable aspects of the law on telemedicine.
Knut Mager has 30 years of experience in jurisprudence working solely at pharma companies. In 1990, he joined the legal department of Shering AG (acquired by Bayer). Later, he moved to Sandoz, where he was holding the position of the chief legal counsel for 4 years, and then he joined its parent company – Novartis International AG.
In 2017, he became a chairman of the workgroup for data protection of the European Federation of Pharmaceutical Industries and Associations (EFPIA). Member of Berlin Bar Association.
---
Registration to M-Health Conference Tallinn
Subscribe to get breaking news