Sophia Schlette from the Federal Association of Dermatologists in Germany to speak at M-Health Conference Tallinn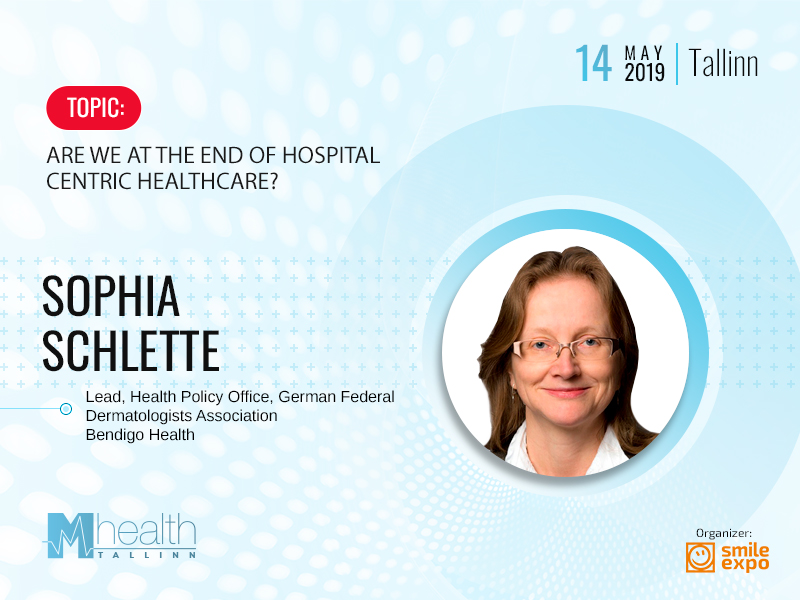 How soon will people refuse hospital care? On May 14, Sophia Schlette who presently serves as Health Policy Director at the Federal Association of Dermatologists in Germany will address this issue.
Sophia Schlette is a health policy expert with a 25-year track record. She started her career at UNICEF. The specialist has experience at both state-owned institutes and private companies. She as well worked at the Bundestag for two years and a half. The speaker took part in the development of German healthcare reforms in the field of drug prices, integrated care, and innovations introduction.
The speaker acted as a consultant to governmental and commercial firms on health policy. She organized forums aimed at public officials responsible for healthcare issues in OECD members and other meetings dedicated to this topic.
She is a specialist in the field of innovations implementation into medical care.
Author of a series of books dedicated to health policy.
---
Subscribe to get breaking news