Everything you need to know about the Estonian eHealth reform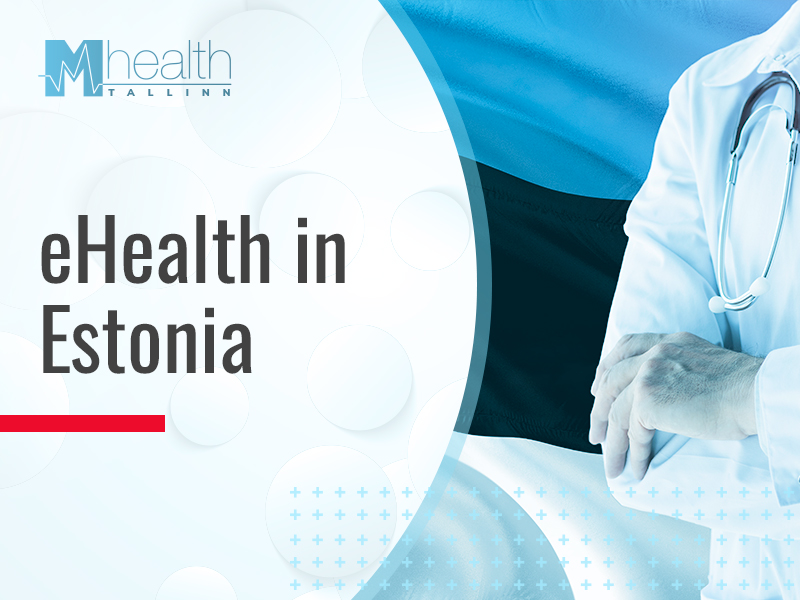 Estonian eHealth is one of the most sophisticated across the globe. Its digital healthcare system has been in force since 2008 embracing all medical establishments of the country and every citizen. How did Estonia benefit from the global digitization of the sphere?
Estonian eHealth
Estonia is one of the most digitalized countries across Europe: 32% of its citizens vote online, 96% of Estonian tax returns are given electronically. The country whose population amounts to only 1.3 m people is considered to be the leader of e-governance, particularly in the healthcare sphere. Every citizen has a plastic card with a chip – ID card. It is used to get the information from public services, notes, pay taxes, make an appointment with a doctor and get receipts.
Plans for Estonian digitization were put forward as far as 2000, the EU allocated financing to the country in 2005, and in 2008, the e-system came into force. Private healthcare suppliers, state clinics, and drugstores were obliged to synchronize their e-platforms with the all-nation medical system within 2008-2009.
In 2018, there were registered 1163 medical establishments and 34.5 m medical documents, 19.4 m medical treatment records, and 95 m diagnostic decisions. The new system created completely transparent mechanisms of financing and medical services provision that are currently available to every citizen.
Peter Ross, a consultant for electronic healthcare questions at World Bank, claims that the government had to change and amend legal acts for about 16 times in order to get a clear picture of eHealth system management. As reported by the expert, it is legal regulation and data standardization that helped make the system maximally transparent, protected, and efficient.
How an integrated digital system works in medicine
The Estonian eHealth system has its features that allow to solve almost all medical issues. For example, the citizens get their e-medical card using ID: it enables them to screen the information about their health state in the system. The database may be accessed via such portals as eesti.ee or digilugu.ee.
The unified state healthcare register stores all patient encounters, established diagnoses, receipts, images, and chronic diseases. One can optionally add the data from mobile apps such as heart rate or blood pressure monitors. An adult patient can also track medical information about his/her underage children.
The integrated digital medical system in Estonia:
automates all the aspects of medical activity across the country;

records complete information about a patient from the date of birth to death;

based on reliable architecture, completely secure;

time-proven on a national scale.
What is important is that the platform for data exchange is breach-proof: patient data is accessible only to the attending doctor and the citizen via ID or mobile ID. The citizens can also see the history of doctors' views.
eHealth services in Estonia
General electronic medical history, tests results, and images throughout many years provide a big picture of the health state and help a specialist make a diagnosis and prescribe more effective treatment shortly. For example, in case if a critically ill patient is delivered to the hospital, medical staff can look through his/her healthcare data, including allergies to certain medications and chronic diseases.
In Estonia, every citizen can make an appointment at the doctor's via the Internet. The process is informal and involves no queues. Patients get e-receipts and bring them to the drugstore. Medicines are sold upon the ID card. You will hardly find paper receipts in Estonia, 99% of them are electronic. This reduces bureaucracy, such documents cannot be counterfeited, they are easily readable for both people and smart machines.
Medical history is continuously updated in the electronic form. A patient can read it and print out.
Advantages of medical digitization in Estonia
The integrated digital system allows not only to obtain easy access to medical services but also change the principle of data use. It also accumulates data for the national statistics so that the government can monitor healthcare tendencies, control epidemics, and make sure that relevant resources are applied reasonably.
What is more, medical digitization has brought changes not only to the social life and the work of healthcare establishments. The move to the e-system exposes more opportunities to a startup in this sphere. For example, the Estonian eHealth Foundation cooperates with startup Guardtime focused on data protection. Guardtime's solutions are based on KSI (Keyless Signature Infrastructure). This is a blockchain-powered technology that allows to verify data and monitor changes in the patient medical record in a real-time mode.
Join M-Health Congress Tallinn to learn more about Estonian startups and possibilities provided by the global healthcare digitization. The event will be held on May 14.
---
Subscribe to get breaking news